I've been lucky to have an opportunity to see the second and third stage plays live. These photos are from 2015 (second play), the venue is Theater 1010 in Kita Senju. Last year it was in a much smaller space in Shinjuku, and this year it will be in Kita Senju again.
Real Japanese MoB fans ligning up to buy MoB stuff :
The Gashapon mashine has broken (apparently from too many MoB fans trying to get more MoB stuff), so the venue has come up with this original idea: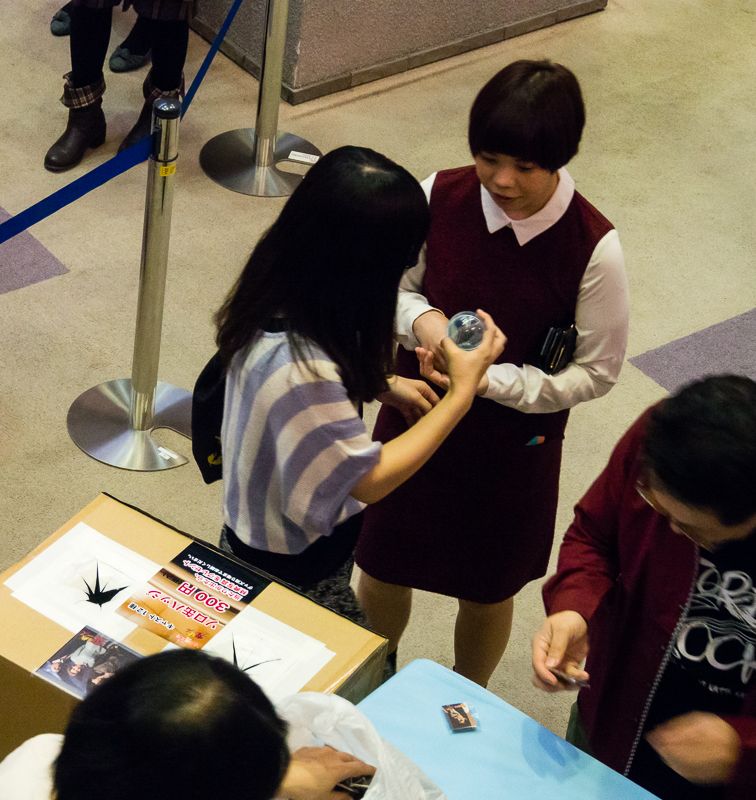 Japanese line, pretty and civilized.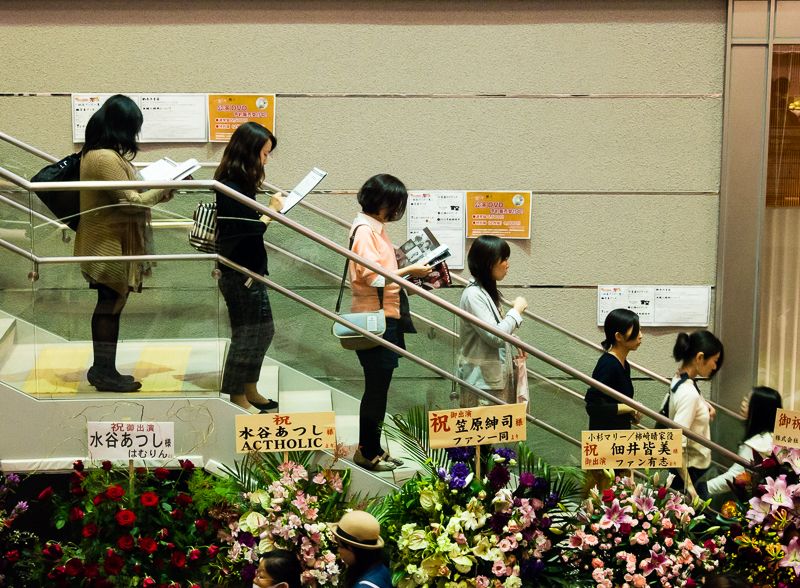 The goodies :)
This is the entrance to the hall, where no photography is allowed, unfortunately.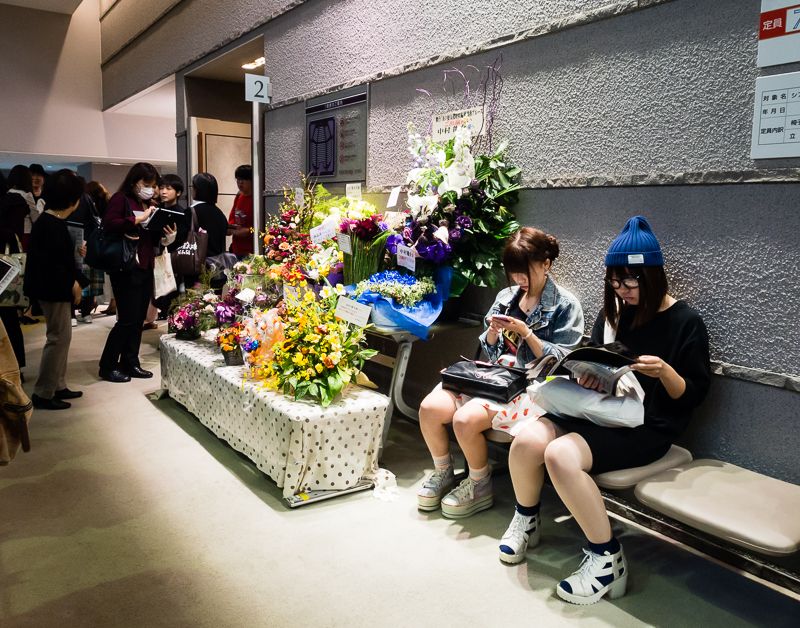 So, no more photos :)